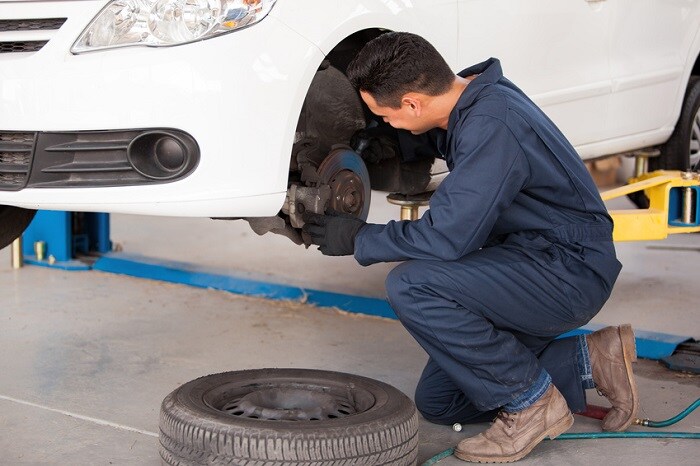 Drivers travel much more in the summer, which is a big reason why getting brake service done before embarking on road trips is so important. There are a lot of benefits to getting brake service done here at Hall Hyundai Elizabeth City, including the following:
Passenger Safety
More than anything, properly-working brakes ensure that everyone in the vehicle is safe at all times. While Hyundai models are designed with a number of advanced safety features that go well beyond brakes, the reality is the car owner has a responsibility to make sure that a vehicle can stop on a dime should any unforeseen dangers arise. Brakes that aren't properly maintained can't do that, which could put you in more danger of an accident.
Fewer Major Repairs
When people start to get a sense that their brakes are wearing out, they may hear some squeaking and squealing, but if they wait until that squeaks turn into the sound of metal scraping on metal, there's a good chance that the repair costs are about to increase exponentially. Servicing your brakes when they need it is imperative if you want to avoid much more costly repairs.
Longer-Lasting Brakes
Not only that, but changing brake pads at the appropriate time means you'll get more mileage out of your rotors and other smaller parts in your brake lines. If you want your
Hyundai Elantra
or Hyundai Tucson to last as long as possible, getting these types of service items taken care of on time is absolutely essential.
If you need any service on your brakes done this summer, contact your
Elizabeth City car dealer
any time, and we'll be happy to get you in for an appointment with our service department as quickly as possible.