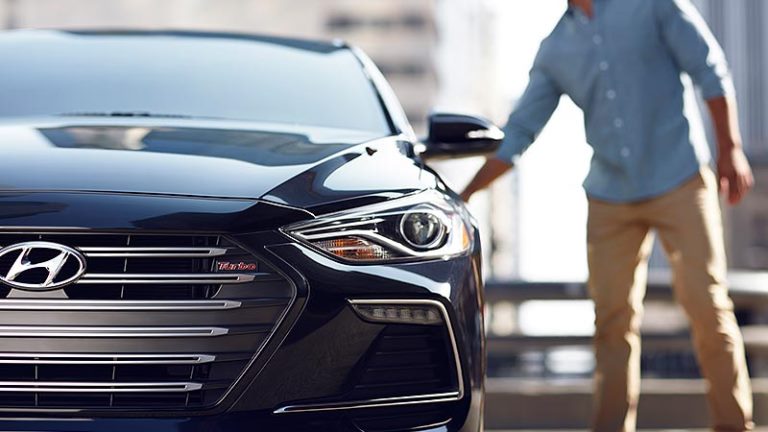 How does an automotive customer in Elizabeth City, NC find value in a new car? Well, that's complicated. Many people step foot into our building here at Hall Hyundai Elizabeth City concerned primarily about the upfront cost of the automobile. They want to know the MSRP, and then they want to know the absolute bottom-line cost of the vehicle, as if that were the only consideration in terms of what that car actually is going to cost them.
The 2018
Hyundai Elantra
, for example, saves drivers quite a bit of money long after the owner has brought it home from the dealership.
Vincentric Best Value
awards, for example, honor vehicles in every segment for providing customers that value, and this year the 2018 Hyundai Elantra was named the top model in the Compact Car segment.
What that means is, yes, the price of the model is reasonable, but it provides value in other arenas too, such as slower depreciation than other vehicles in the segment, lower fuel and maintenance costs, less in taxes and fees, better financing options, and a decreased probability of expensive repairs. In other words, the money people spend for vehicle upkeep is just as reasonable as the value of the car itself.
"The Elantra is a great example of how we are pushing the standard for what is considered great value in this class," said Scott Margason, director, Product Planning, Hyundai Motor America. "Its design, driver experience, infotainment and available safety features are a testament to making value not just about the savings you get out of your vehicle, but the experience as well."
If you would like to take a closer look at the 2018 Hyundai Elantra, visit your friendly neighborhood
Elizabeth City car dealer
any time and one of our Hall Hyundai Elizabeth City dealers will be happy to show you just why it's such a great value.