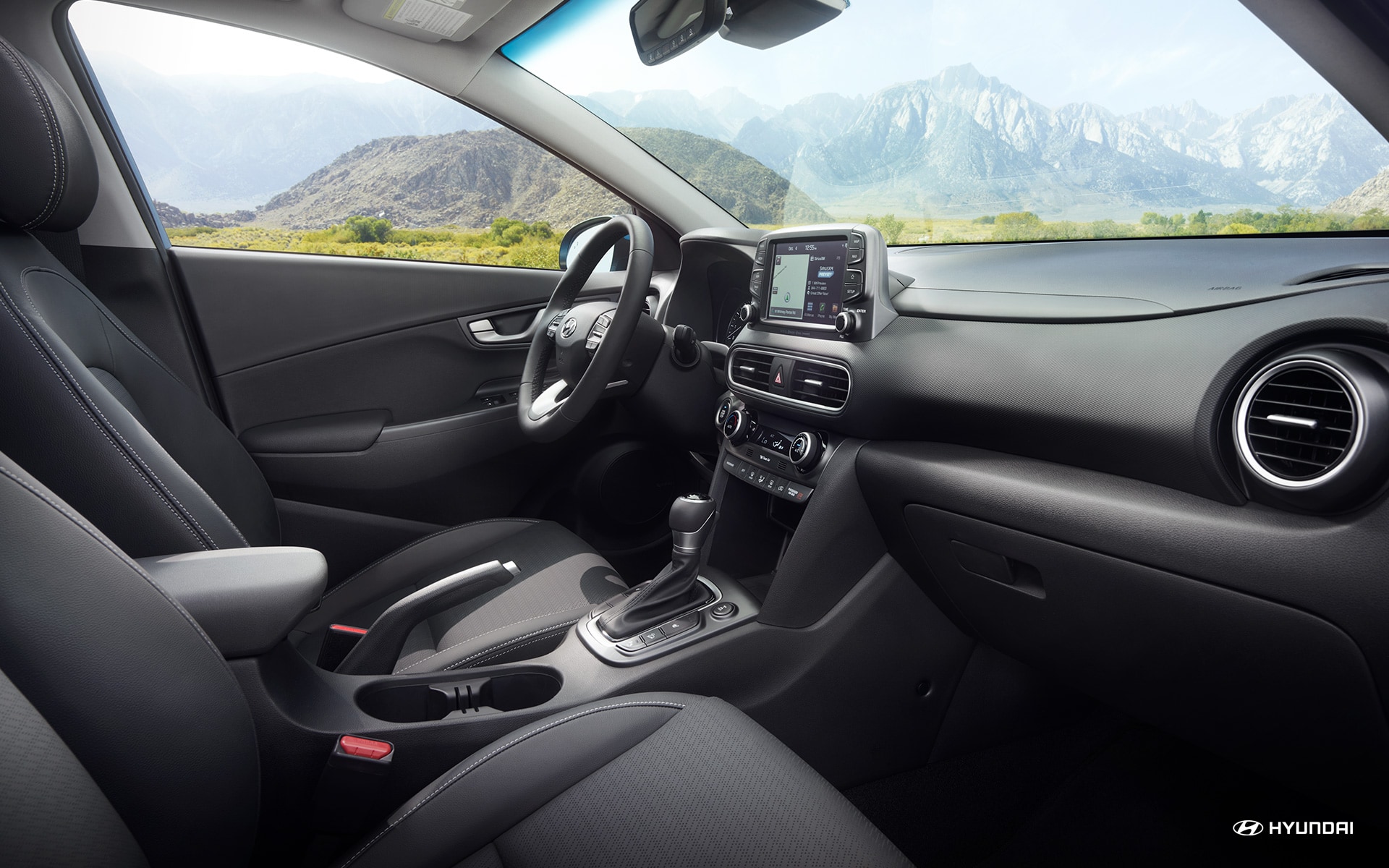 When customers first set foot into our building here at Hall Hyundai Elizabeth City, their first impressions of the vehicles they are considering buying comes from the exterior of the automobile. The 2018 Hyundai Kona may look great from the outside, but it actually is the inside of this new SUV that continues to garner it considerable praise. In fact, WardsAuto recently named the vehicle among the Wards 10 Best Interiors for the 2018 model year. It's something the higher-ups at Hyundai are incredibly excited to see happen.
"The Hyundai Kona smashes the notion that a small-vehicle interior will be bland or have low-quality materials," said Christie Schweinsberg, senior editor, WardsAuto. "Thanks to its matte black plastics, great head-up display, generous advanced-safety technologies and funky lime-green accents—all for under $30,000—the inside of Hyundai's new small CUV knocked our judges' socks off."
While all new Hyundai vehicles come with their fair share of tech gadgets and creature comforts, the 2018 Hyundai Kona does it as a smaller crossover with a fairly low starting price. In the past, seeing such high quality in a vehicle priced so affordably may have been less common. The lavishness and comfort of the Hyundai Kona—to say nothing of the unique interior stylistic flourishes—are enough to set it apart from the rest of its segment.
If you would like to test drive a 2018 Hyundai Kona to see for yourself what makes this interior so special, come pay us a visit any time and we will be happy to get you behind the wheel. It will not be long before you begin working with our Hyundai Finance department to figure out how to take it home with you!