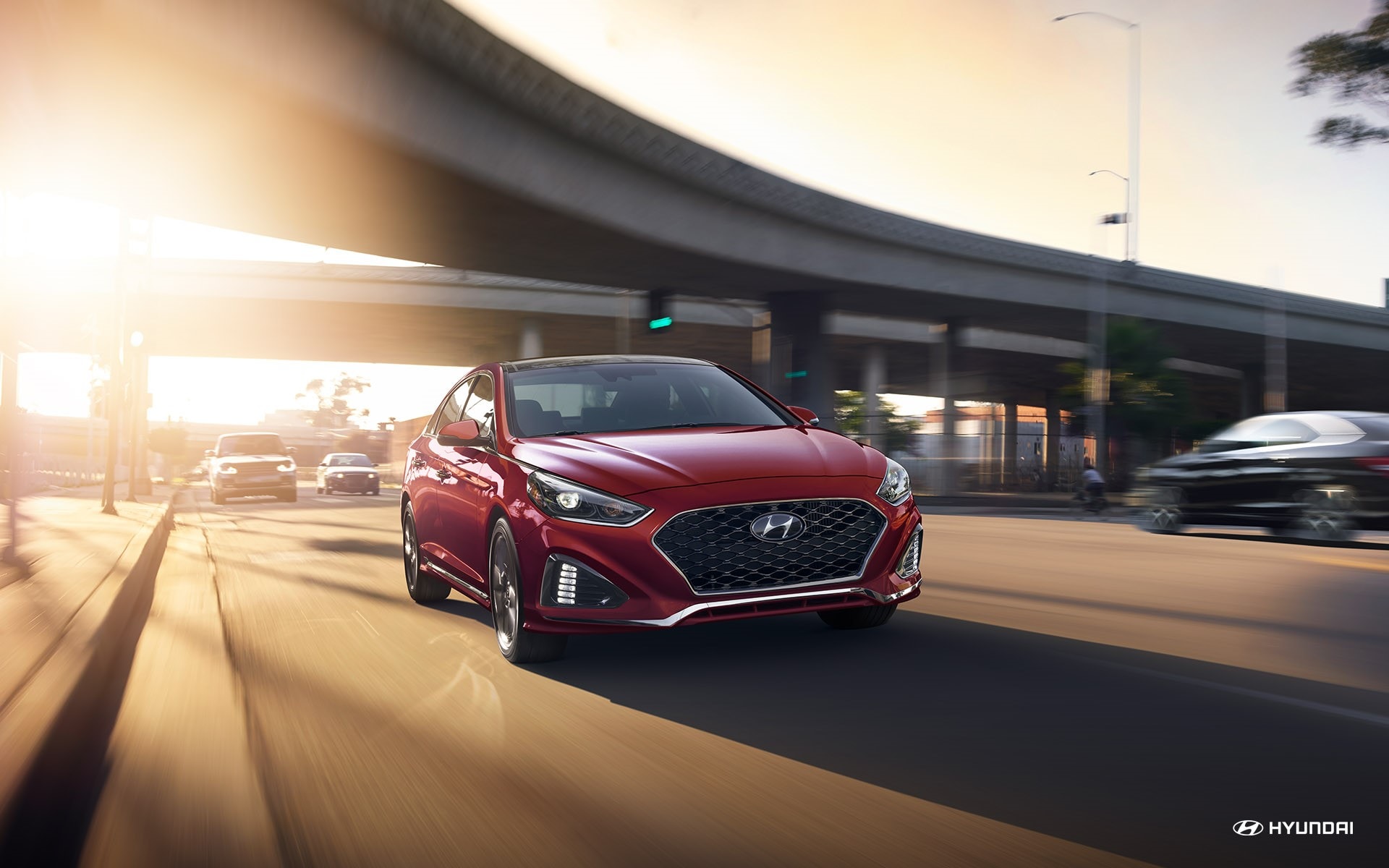 The 2019 Hyundai Sonata is one of the most respected midsize sedans in the entire auto industry, but the problem with being a midsize sedan in any context is the sheer amount of competition that exists in one of the most crowded segments in existence.
Thankfully, the 2019 Hyundai Sonata stands out amid this crowded field of midsize sedans, which includes models like the 2019 Toyota Camry, 2019 Ford Fusion, and 2019 Subaru Legacy. How does it stack up? Consider the following when comparing the Hyundai Sonata to these other models:
Price – The 2019 Hyundai Sonata actually is the least expensive model of the aforementioned quartet, and while many of these models hover close to the same MSRP, the Hyundai Sonata is nearly $1,600 less than the 2019 Toyota Camry.
Fuel Efficiency – According to EPA estimates, the 2019 Hyundai Sonata also is the most fuel-efficient model of the batch. Its 23 MPG city rating and 43 MPG overall rating both are the highest among the models listed above.
Warranty – Hyundai also offers the best warranty of the batch. Its five-year/60,000-mile comprehensive warranty and ten-year/100,000-mile powertrain warranty combine to create one of the best and longest-lasting warranties in the business. If you are buying any new Hyundai vehicle, including the 2019 Hyundai Sonata, it is a tough warranty to beat.
Even better is that the updated 2020 Hyundai Sonata will check even more boxes in its quest to dominate the field of midsize sedans. In other words, a great vehicle is going to get even better, which is why we hope drivers in and around Edenton, NC will visit us here at Hall Hyundai Elizabeth City sometime soon to see for themselves just what makes this vehicle stand up amid the competition.