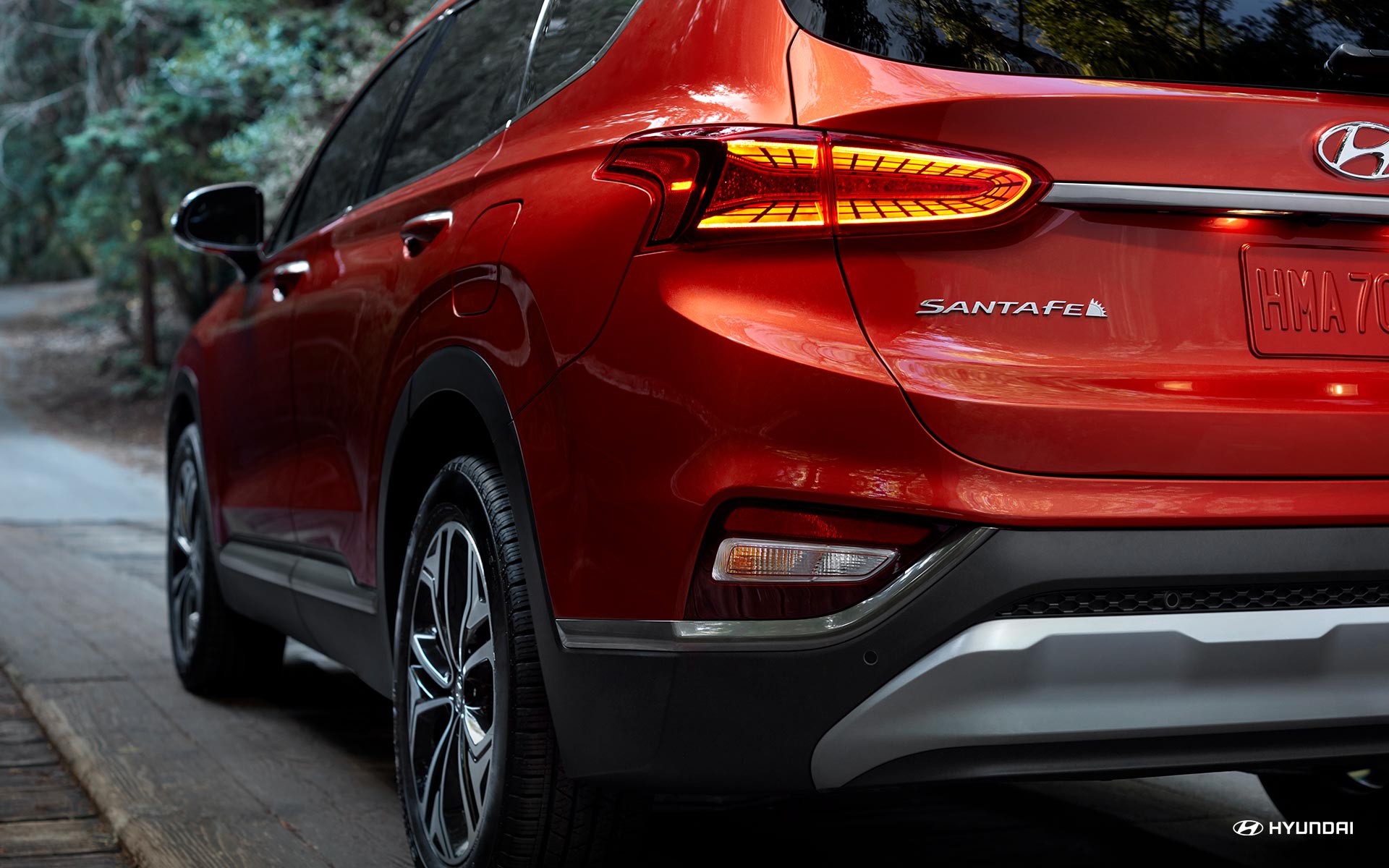 The
2019 Hyundai Santa Fe
is a fantastic crossover, proven by the fact that is among the most popular
Hyundai vehicles
solid here at Hall Hyundai Elizabeth City each year. However, the crossover market grows more crowded every year, meaning Hyundai engineers constantly must step up their game to ensure the Hyundai Santa Fe stays ahead in its segment. How does it do that, exactly? By making sure it beats the competition in some important ways.
The following is a look at some of the features that allow the 2019 Hyundai Santa Fe to outstep competitors like the 2019 Ford Edge, 2019 Kia Sorrento, 2019 Nissan Murano, 2019 Subaru Outback, and 2019 Volkswagen Tiguan:
Price – The base Hyundai Santa Fe is among the most affordable models in its class—lower than the Ford Edge, Kia Sorrento, Nissan Murano, and Subaru Outback.
Drivetrain – The 2019 Hyundai Santa Fe comes with all-wheel drive, while most of the other major competitors listed above come standard-equipped with front-wheel drive, including the Kia Sorento and Volkswagen Tiguan.
Warranty – As with all new vehicles, new Hyundai models come with one of the best warranties in the industry. It includes 100,000 miles for engine and transmission and 60,000 miles for bumper-to-bumper coverage, both of which are among the best available for any new vehicle anywhere.
Maneuverability – The Hyundai Santa Fe is the shortest, narrowest, and lightest vehicle among its major competitors, which makes it more maneuverable to drive and park.
If you are interested in test-driving the new 2019 Hyundai Santa Fe, stop by your
Elizabeth City, NC car dealer
any time and a Hall Hyundai Elizabeth City sales rep will be happy to get you behind the wheel for a spin. The competition may be tough, but the 2019 Hyundai Santa Fe is tougher.