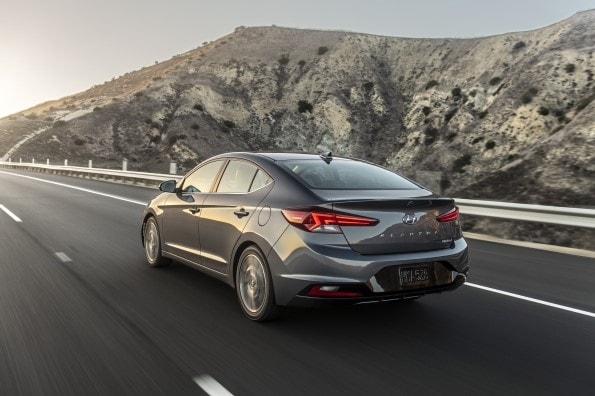 ?
If you're thinking about buying the new Hyundai Elantra, contact us at Hall Hyundai Elizabeth City! We understand that buying a new vehicle is an investment, which is why we also understand that you may be comparison shopping too. To help you out, we pitted the 2020 Hyundai Elantra against the 2020 Honda Civic to see how it stacks up.
These two vehicles are some of the most popular compact sedans on the market, and they share a lot of features. Both vehicles are compact, affordable, and reliable options for every driver. The Hyundai Elantra and Honda Civic are available as either a coupe, hatchback, or a sedan. Similar in size, these vehicles share the same amount of room for passengers and cargo storage. Both vehicles are front-wheel drive and can be available with either a manual or automatic transmission.

The 2020 Honda Civic offers two engine options for drivers to choose from, whereas the new Hyundai Elantra has three. One of the biggest upgrades to the 2020 Hyundai Elantra is that dual-zone automatic control, blind spot monitoring, adaptive cruise control and forward-collision warning have all become standard features. The new Honda Civic has many of these same features, but they are additional or vary by trim level. The other great benefit of buying a new Hyundai is the extremely generous warranty, which outshines the Honda warranty.
If you're ready to test drive or even buy the 2020 Hyundai Elantra, our North Carolina Hyundai dealership is here to assist! We look forward to working with you soon.