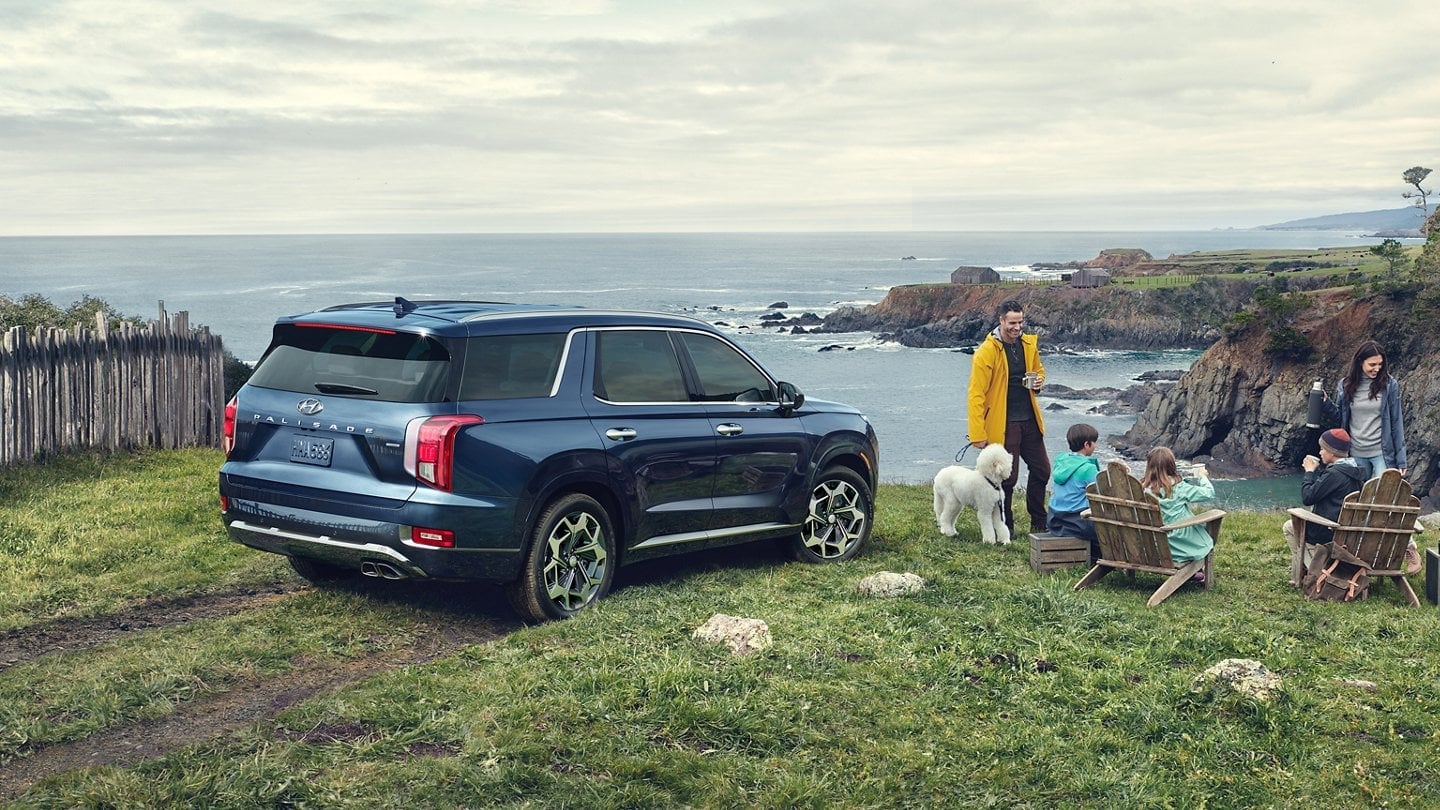 Climb into the 2021 Hyundai Palisade for the first time, and you'll be pleasantly surprised. In fact, you may wonder whether you've wandered into a luxury car dealership without realizing it.  
This three-row SUV offers a surprising amount of luxury alongside the kind of value you've come to expect from Hall Hyundai Elizabeth City.   
2021 Hyundai Palisade Details
The Hyundai Palisade may only be in its second year, but it adds some great new perks for 2021. The most significant is the new range-topping Calligraphy trim, which has distinct front and rear fascias, plus upscale features like a leather interior, puddle lamps, and heated and ventilated seats.  
The lower trims get some love, too, gaining LED headlamps and wireless smartphone mirroring on the standard equipment list. The SEL trim also adds a sunroof and LED interior lights.  
As with the 2019 model, you'll find responsive power steering that makes the most of the standard 3.8-liter V6 engine's 291 horsepower. It pairs with all-wheel drive and an eight-speed automatic transmission. 
2021 Hyundai Palisade Safety and Special Features
Even though it looks and feels like a luxury vehicle, it's different from luxury brands in one key respect: the best stuff doesn't cost extra.  
In common with other new Hyundai SUVs, you're getting features like a power-folding third-row seat and a digital instrument cluster standard.  
It's also very family-friendly. On one hand, you get an intercom that lets you speak to your passengers without having to raise your voice. Visit your local "Hyundai dealership near me" and you'll find great standard safety features like smart cruise control and forward collision avoidance, alongside options like safe exit assist and rear occupant alert.  
Buying a 2021 Hyundai Palisade
There have been other three-row Hyundai SUVs, but none quite as good as this. And of course, if you only need two rows, you can get the same reliability and many of the same great features from a new Hyundai Santa Fe, as well as financing, parts, Hyundai service, and everything else that helps you enjoy the drive no matter who's along for the ride. It's all here at Hall Hyundai Elizabeth City.